Traditional Production
Gins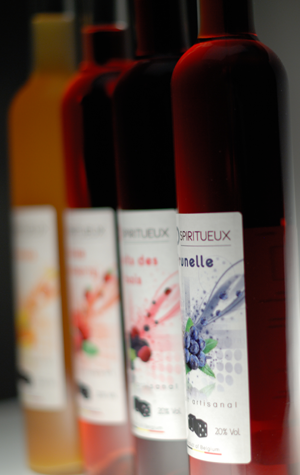 Fruit gins are 20% ABV aperitifs or digestifs, made from fruit macerated in alcohol with a jenever base. These may be served as long drinks with two ice cubes as an aperitif, or over crushed ice at the end of a meal. Always served chilled, they release a strong aroma and flavour which lingers on the palate. They are a perfect accompaniment for sorbets and various game sauces.
To try them is to love them.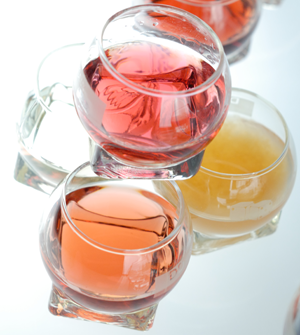 70 cl Nature 30 or 38% abv
A 38% ABV jenever created in the finest tradition of white spirits. Thanks to additional maceration and a well-adapted ageing process, this distillate resulting from the fermentation of juniper berries develops a fragrance and smoothness on the palate which makes it irresistible to genuine lovers of dry spirits. It grows into an excellent spirit to enjoy over ice or chilled at the end of a meal. It forms the base of numerous cocktails, and also improves digestion.